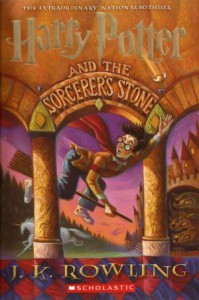 When the buzz was going around about the books, I pretty much rolled my eyes and tried to stay far away. But then I had friends practically pushing it into my arms and saying "No... you HAVE to read this!"
Luckily, I listened.
To be honest, it took me a while to get into it. For some reason, after Harry gets to Hogwarts, it really clicked with me. I was a fan from then on.
The cast of characters are colorful and memorable and the author introduced fantasy back into pop culture. This book has had such a great impact on young readers.